Dave & Buster's
« previous entry | next entry »
Mar. 28th, 2005 | 09:48 am
気持ち: determined
音楽: JESSICA ~Dir en Grey~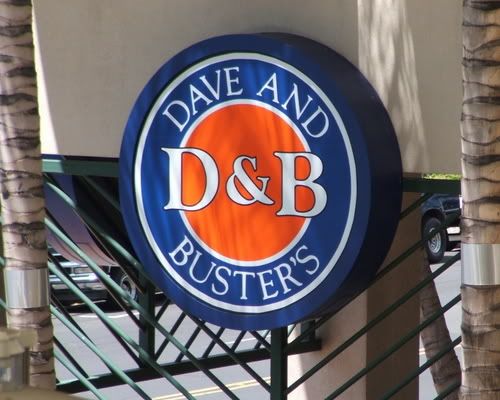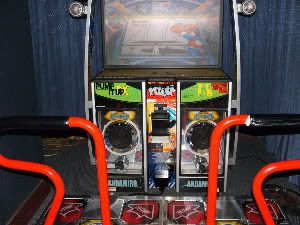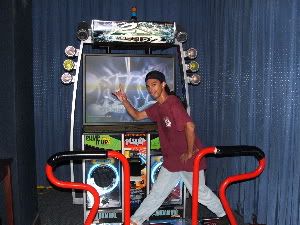 Last night I finally made it to one of my favorite hangout's here on the island, Dave & Buster's!! I have been trying to get there for the past week, but every time I try to go someone calls me and they want to hang out, or go to a movie or something. That would then lead to me being too tired to go to D&B. Those who have been to D&B will note that there is this dance machine, but it is not called DDR. Personally, I hate DDR. I think it is not as challenging as PUMP.
With Pump there are five squares you need to step on in order to pass the dance phase. Anyway, I went there with Matt and this is all I did. Matt had a great time drinking the half off drinks. I had one drink (oops forgot the pic) it was pretty cool.
After D&B, Matt and I went to Wailana's to eat...Breakfast!! Actually, he had the club, I had this really cheest omelette. I mean it was really cheesy!! HA!!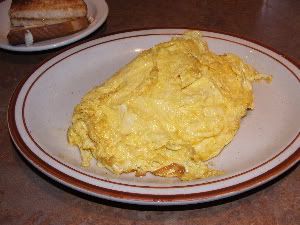 I did find out that Matt and Julia are on their way to becoming an item!! as we say in Japanese: hyuuu hyuuu!!ヒュ〜ヒュ〜〜. Basically the conversation with Matt was all about Love, something I have some experience, but can't seem to get!! (shikushiku). Nah, I'm all good....for now.
Well, that be about it. What? What ever happened to "Miss Congeniality??" OHHHH, really want to read the review?? Kewl, well, please allow me less than 24 hours and I will definitely put it in for you. Take care and see u all around. Peace!!
---