Cheap computers!!!
« previous entry | next entry »
Mar. 22nd, 2005 | 09:35 pm
気持ち: full
音楽: Bill & Ted Excellent Adventure ~DVD~

Okay, this is what I do not like about DOE... They tend to buy some really cheap, never heard of computers. Two days ago, my friend asked me to help her hook up her computers in her classroom. I was like, "okay" then when I saw the computer I questioned what the hell was it?? I have never heard of ACER before (See cut):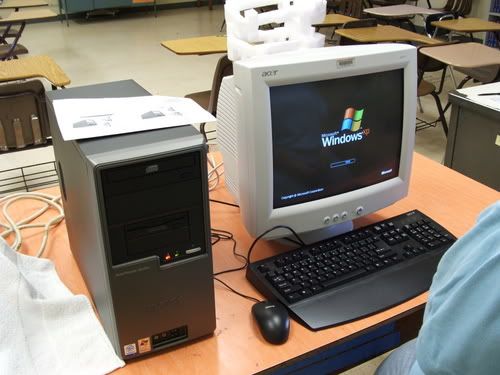 Anyway, I really do not understand why schools waste money of cheap products knowing that it will more or less break down in about two years and they are going to have to replace it anyway!! But into quality and it will last longer. Sorry, I totally support MAC!! Love my Mac!!
Okay, look forward to the future about that curry party.
---