WTF happened last night???
« previous entry | next entry »
Mar. 22nd, 2005 | 12:20 pm
気持ち: enthralled
音楽: Moulin Rouge soundtrack ~Elephant de Roxannne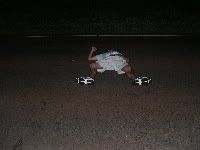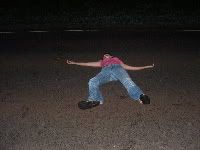 WTF happened last night?? I remember getting in the car with my friends for a sporadic drive around the island. Funny. Suddenly, past Wahiwa, we were on H2. We stopped to look at the stars, but the moon was too bright to see anything. I, of course, did bring my camera, hee hee. These were some of the "flowers" that we saw on the road (see cut)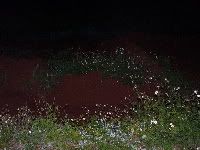 Anyway, suddenly a huge truck appeared out of nowhere and BooYah!! All three of us were flattened on the road!! Major ouch. It was not easy coming back from the dead, but we found a way, hee hee. so you witnessed the pictures of us lying dead on the road on H2!! Too sad, シクシク。
Upon returning from the dead, we stopped at various beaches to look at waves (Check the cut):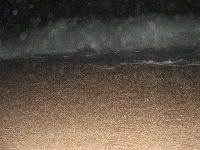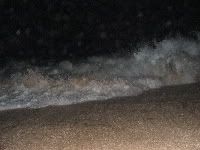 Oh what fun it was. I did not get home until freakin' 5AM!! But it was tons of fun!! I am glad I bought this camera more and more everyday!! Anyone care to go nightly cruisin'??
tonight's agenda: Curry party!! I am making curry for dinner for all of us, so it should be fun. More pics on the way!!
I will write more later!! Take care
---